14 May 2021
It is with great sadness that we learned today of the passing of past student and chorister, David McPhail.


David attended The Cathedral Grammar School from 9 January 1954 until 15 December 1958.


"At the age of eight, I was selected to audition for the Christchurch Cathedral Choir. I was completely unaware that my voice was different to the other children at school. I simply bellowed out the hymns like everyone else. I knew I could sing higher than the other boys but I was hoping this didn't make me different. Then, I sensed something significant was taking place because my mother fussed around me more frenetically than usual. I passed the audition and in 1954 my mother told me in reverential, hushed and rather hurried tones, that I was to become a pupil at The Cathedral Grammar School. Nor did I know I would meet two men who were to have a major influence on my life: the organist and Master of choristers, Dr C Foster Browne, and the Precentor of the Cathedral, Canon William Orange. I joined a group of 23 boys, and for the next four years, the members of the Christchurch Cathedral Choir would be my constant companions."


Our thoughts and prayers are with David's family and friends at this time.


Credit - The Memories Before My Death: Memories of a Comic Life. Author, David McPhail.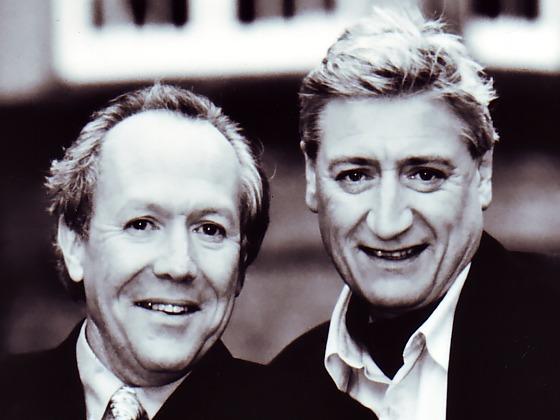 Credit photo: NZ on Screen. David McPhail and Jon Gadsby